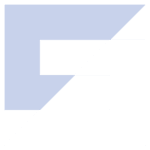 Commercial Building Envelope
When constructing a new building, the building envelope is crucial to how long it can remain standing. On this page, you will learn about:
What building envelopes are
What needs to be done to ensure a good building envelope
Factors to be considered when constructing the building
If your building needs to have some updates done, or you have received a Building Exterior Visual Assessment (BEVA) notice from the City of Calgary, contact us by filling in the form on our contact page or calling 403-265-8677.
A commercial building envelope is the exterior of a building that repels the external elements and offers protection to the structure from damage. It keeps the interior of the building safe while showcasing an aesthetic look on the outside. In most cases, it is the most critical part of constructing a new building but is usually overlooked by many contractors.
Environmental conditions are always likely to change and affect how a building's outer surface is exposed to it. To allow the building to continue providing shelter from these elements for a long time, these factors need to be considered, and a meticulous building design should be put together.
To do sustainable construction, there needs to be a solid building envelope in place. To pass the test of being a sound structure, it should meet or surpass expectations.
If proper care is not taken when first constructing the building, over time, there will be gradual damage done to the building's structure that can cause it to fail. These damages may not be noticeable until too late.
When a building envelope has been done correctly, most inhabitants will never notice any changes to living inside the building. However, when it is done poorly, or even if a building has been standing for a long time (all buildings face wear and tear as time passes), the inhabitants will notice the changing conditions.
This can include worsening indoor air quality, increased energy consumption, aesthetic discolouration, and eventually structural failures.
Materials Used  – materials that tend to wear down are sealants that lose their hold due to external factors and structural metals, which can reduce in strength over time.
Flawed construction methods – There are many items that fall into this category like hiring inexperienced workers and rushing jobs
Problems with Design Guide – two products that are just not compatible in the long term
External Factors – the weather is the large uncontrollable factor here. Can only be managed by regularly getting the building checked every year.
Absolutely the best services they did building repair were fast and professional i highly recommend sure seal contracting they support our community and the veterans of Calgary
This company is fast and efficient getting the job done the same week I called. Professional service and quality work. They were also under other quotes. I will use them again in the future.
Attention to detail is unmatched by any company I've been with they train you and strive for their workers to be the best in the industry
A building envelope works as a protective shield between the interior and exterior world, helping prevent burglary or vandalism and other environmental hazards. The envelope consists of many physical components, including the wall structure, the roofing, caulking and glazing of doors and windows, and the floor.
Building envelope maintenance helps keep the property safe and warm, separating the indoors from the outdoors. However, the importance of sub-systems in a building cannot be overlooked. These affect the performance of the building envelope as well.
No matter how strong a building envelope is, buildings require restoration and maintenance at a certain interval of time. Many procrastinate on the rehabilitation program until there is an architectural or structural issue – which can be due to natural causes or material deterioration. Professional building envelope services help maintain the perfect outlook and construction.
Annual or biannual maintenance of building envelopes prevents severe damage in the future. It will save the owner a lot of money as repair costs in the long run.
Other than the primary cracks, stains and spall on the concrete materials, there are many factors to consider.
Building Envelope Examples
Get professional help with sealing and caulking your structure, building, apartment, and any other type of property.
We will answer all your questions and give you a FREE quote, fill in the form on our contact page or call (403) 265-8677.