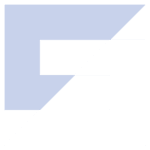 Project: Architectural Panels
Service Type(s): Caulking, Sealant
We have worked on various projects that required Architectural Panel repairs Joints are required to accommodate changes in wall panel or structure dimensions caused by changes in temperature, moisture content and load. Joint sealants must, at the same time, prevent or control water and air penetration through the building envelope. The joints between panels are normally designed to accommodate local wall movements rather than cumulative movements. One of the critical links to ensuring a weatherproof building exterior is the joint design and the correct use of sealants which ensure the continuity between like and dissimilar building materials. The design and execution of these joints is of the utmost importance and must be accomplished in a constructible, economical manner. The joint treatment also has an effect on the general appearance of a project. Selecting the right product, appropriate joint design, surface preparation and application technique is required to ensure the joint and sealant provide the desired performance. The penetration of exterior moisture (rain, snow, water vapour) through a building envelope can occur through openings, by gravity, by capillary action, by mean (steady state) air pressure difference across the wall and by vapour pressure difference across a wall.
Absolutely the best services they did building repair were fast and professional i highly recommend sure seal contracting they support our community and the veterans of Calgary
This company is fast and efficient getting the job done the same week I called. Professional service and quality work. They were also under other quotes. I will use them again in the future.
Attention to detail is unmatched by any company I've been with they train you and strive for their workers to be the best in the industry