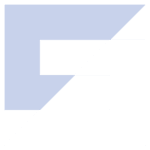 WaboCrete Expansion Joints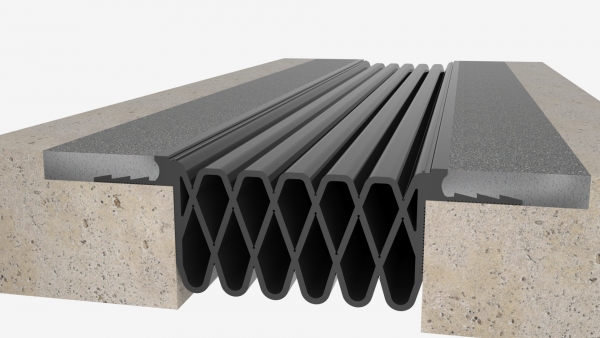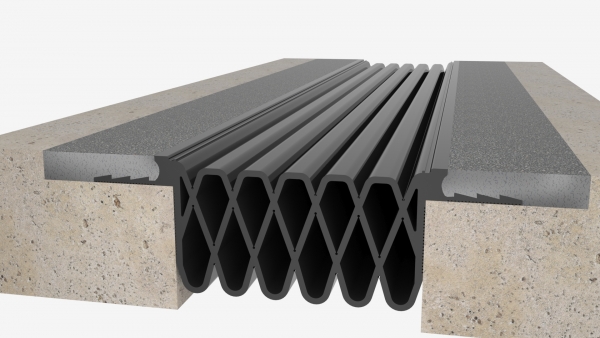 The industrial building is highly complex and choosing the right contractors for the job is vital for a structure to last. It involves selecting suitable materials, the proper execution, and the fitting process.
Sure-Seal Contracting Ltd is experienced enough to know which materials to trust. When it comes to sealing expansion joints for a bridge and walls, we trust Watson Bowman Wabocrete II when sealing expansion joints. It is an excellent material that has many benefits for the longevity of a structure.
Contact us by filling in the form on our contact page or calling (403) 265-8677.
WaboCrete II is a type of elastomeric concrete, and it is a highly capable, two-component polyurethane header with a specialty aggregate. It is one of the best materials that Sure-Seal trusts in almost any exterior construction environment.
It has a ton of benefits for the execution of projects and ensures the longevity of projects. It absorbs traffic impacts loads; it evenly disperses on the deck—while allowing the system to flex with the deck loads.
It is also resistant to deicing chemicals, harsh abrasives and resistant to ozone. Basically—it is the best material for construction when battling environmental elements that can affect structural integrity.
why use wabo crete expansion joint?
There are many reasons why Sure-Seal trusts Watson Bowman Acme, including the WaboCrete II.
Here are some of the main reasons why we use it:
Fast Curling – elastomeric concrete allows execution quickly and cures within the hour of completion
Abrasion Resistant – accommodates heavy impact loads while preventing further deterioration.
It is Versatile – use for multiple materials, including concrete, steel, and aluminum surfaces

It is Reliable – the bonding agent prevents any inherent moisture in the concrete
Absolutely the best services they did building repair were fast and professional i highly recommend sure seal contracting they support our community and the veterans of Calgary
This company is fast and efficient getting the job done the same week I called. Professional service and quality work. They were also under other quotes. I will use them again in the future.
Attention to detail is unmatched by any company I've been with they train you and strive for their workers to be the best in the industry
The best material to use with WaboCrete is the Wabo WaterTite. These two products work hand-in-hand to create a reliable Wabo Expansion Joint.
The Wabo WaterTite expansion joint system integrates a waterproofing membrane in a split slab structure, preventing leaks. Combining it with an elastomeric seal like the WaboCrete II will create an impregnable fortress, prevent leaks, spread fires, and more.
One of the things the Sure-Seal company stands for is SAFETY. No other products allow our company to provide safety in construction, like Watson Bowman ACME products such as the WaboCrete II and Wabo WaterTite Expansion Joint System.
WaboCrete II Joint Products
Sure-Seal Trusts Watson Bowman ACME products for several reasons. However, the reason that genuinely stands out is that Sure-Seal and Watson Bowman ACME share the same mission and dedication to SAFETY.
We will answer all your questions and give you a FREE quote, fill in the form on our contact page or call (403) 265-8677.